The aluminum-made MKL gratings are very light. They are used when weight is critical. They also have high corrosion resistance. In facades, sun protection or ceiling suspensions are estimated their attractive appearance.
Aluminum gratings can also be used for flooring or stair treads.
By floorings the constitution of substructure plays an important role.
Our expert staff is available in this regard for the technical support.
• Facade gratings
• Sun protection elements
• Privacy screen
• Light shaft covers
• Ventilation gratings
• Floor coverings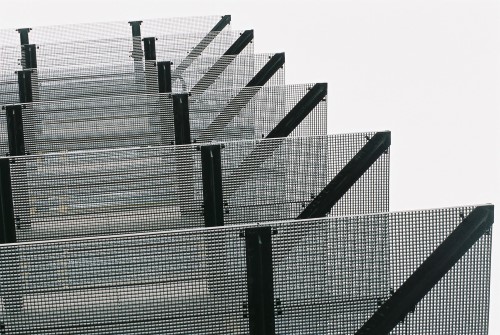 Aluminium gratings
Bearing-bars
20×2 – 25×2 – 30×2 – 35×2
40×2 – 50×2 – 60×2
20×3 – 25×3 – 30×3 – 35×3
40×3 – 50×3 – 60×3
Manufacturing length
Bearingbar: max. 2500 mm
Crossbar: max. 2000 mm
Grating sizes
Standard maximal 2 m²
Special sizes in consultation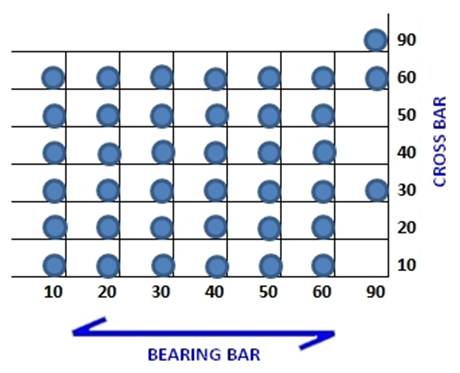 Materials 
AIMg3 AIMg1 F15 MKL used a flat steel with profiling to bordering the gratings. Other border as T-profile or flat steel.
Surface treatment 
Pickled
Untreated
Powder coating (according to RAL)
Anodising (according anodizing panel)
Antislip version 
In case of special needs regarding slip resistance, there is a choice between different anti-slip versions. The combination of anti-slip characteristics of bearing bars and cross-bars will together tdefine the final quality class (R10-R13).
| | |
| --- | --- |
| CSM2 type | Serrated bearing-bars + serrated cross-bars; |
| CSM2-1 type | Serrated bearing-bars; |
| CSM2-2 type | Serrated cross-bars. |
Important!
The charge-capacity at the grating is determined by the height and thickness of the bearing-bars (=supporting-bars). The bearing-bar must always be supported. Therefore, the bearing-bar is in all our documents = first dimension. Cross-bars and bordering off the grid contribute to the stability.